BODY MACHINE LOCATION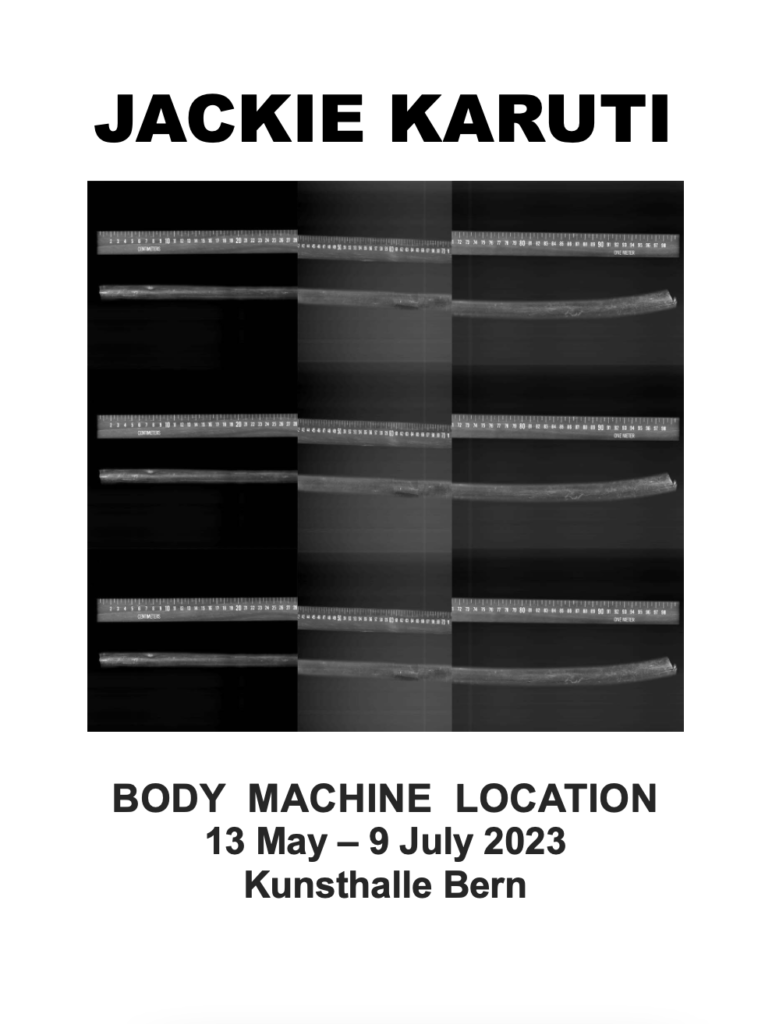 This solo exhibition is part of an ongoing moving image project that departs from Fukeiron; the concept of landscape theory asserting that the visible landscape around us is an expression of dominant political power. It was developed by early Japanese filmmakers where the landscape was cast as evidence of real or imagined crimes and rather than photograph landscapes as crime scenes, they would photograph crime scenes as landscapes.
The work featured offers a reading of the landscape through seemingly unrelated occurrences witnessed in Nairobi, Kajiado & different locations in Japan. Photographing in this case means making or constructing an image & not filming a place per se. These images situate Karuti's work as one composed through searching, locating and improvisation while paired with other mappings & fictions.
Videos/ installations featured in the exhibition:
-Pyramid structure + Weather Instrument: Mechanical movement, light & sound projection, 2023
-Expressway | HD video, colour, + Live feed camera & 60ft maqueta, 2023
-Supersonic | HD video, colour, 2023
-Beluga | HD video, b/w, 2023
-Vertigo | HD video, colour, 2023
-Site Visit I & II | HD video, colour, 2023
-Ngatataek River | HD video, colour, 2022
-Parliament/Murder | 8 channel HD video, colour, 2019
-Autopsy, | HD video, colour, 2018