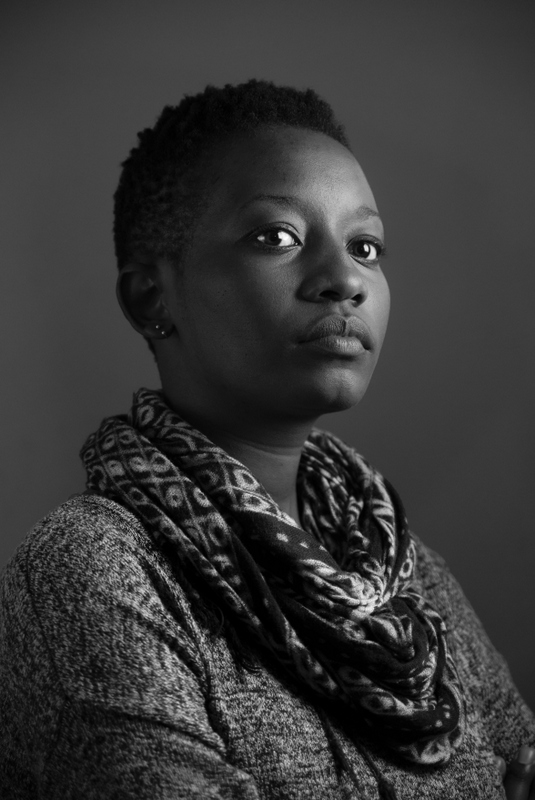 Jackie Karuti was born in Nairobi, Kenya. She works predominantly in the medium of drawing and painting and with her gradual embrace of new media, she has incorporated a conceptual and experimental approach to her work. Her work's main focus explores themes of death, identity and urban culture using installation art as well as video and performance art.
Karuti has exhibited and participated in workshops and residencies in Kenya, Nigeria, Senegal, South Africa, Sweden, The Netherlands, Uganda, the UK and the USA. She has been an artist in residence at 32° East in Kampala, The Bag Factory in Johannesburg and the Centre for Contemporary Art in Lagos. She will undertake a three month residency at Gasworks in London in 2016.
Karuti was a recipient of the 'Young Artist Award' by the YAA foundation in Amsterdam in 2015 and the 'Moving Africa' travel grant by the Goethe Institut in 2014. In 2016 she was among the top ten finalists in the Barclays La'telier Competition, has been nominated twice for the Künstlerhaus Bethanien international studio programme in Berlin and was shortlisted for the 2015 Africa Centre A.I.R programme. Her interest in exploring new techniques & working across different disciplines has seen her collaborate with other artists in various film, photography and academic projects as well.
Her studio is based in Nairobi.